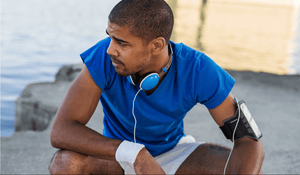 UFM the Leader in Athletic Support
Take Your Workout to the Next Level with UFM Underwear
UFM Underwear Moves with you to keep the "Boys" in Place
No Rubbing, Sticking or Chafing
Underwear for Men
UFM Underwear for Men products feature an Exclusive Patented adjustable support pouch system that provides exceptional male support and prevents chafe.  UFM Pouch Underwear eliminates all skin on skin contact down there putting and end to rubbing, sweating, sticking and chafing.  Learn more about the UFM patented pouch by viewing the video below.
NEWS FLASH GUYS: Mens Underwear today does not provide Actual Support.
Smashing your cajones against your thigh is not support.  No, You do not need to revert back to the ole tighty whities to get good male support either.  Even Tighty Whites start losing support with every wash cycle.
UFM is the only Mens Underwear Brand that provides both Isolation and Support.  Whether it is Boxer Briefs, Trunks or Briefs, UFM products provide excellent male support from new to after many wash cycles because it does not depend on elastic for support.